Board Certified, New York City Based, Osteopath Specializing in Spine, Pain and Sports Medicine
What is physical therapy?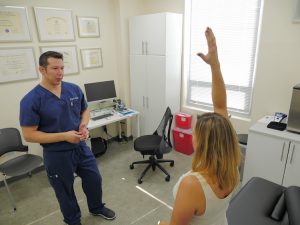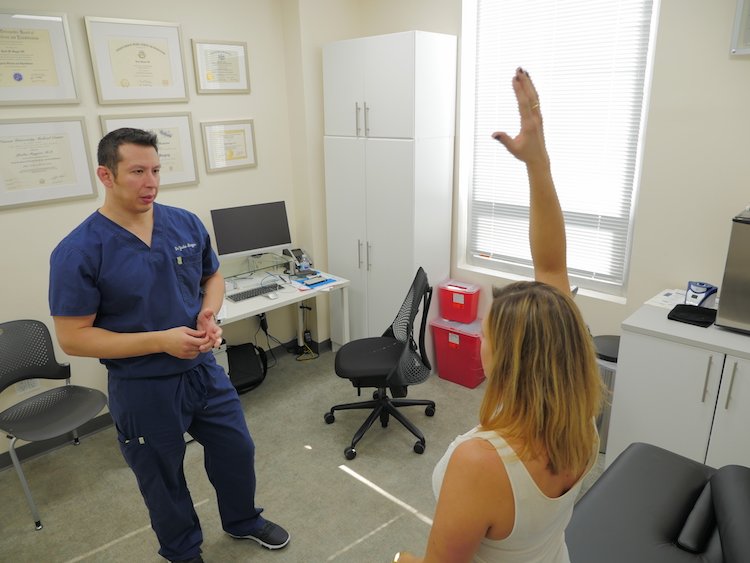 Physical therapy (PT) uses movement to enhance mobility and function. Physical therapy is often performed by a physical therapist. PT is a beneficial treatment option if you suffer from back, neck, shoulder, or hip pain and can be offered as primary care treatment or as adjunctive therapy with other treatments. At Network Spine, we offer on-site physical therapy for your convenience. This way, it will be easier to coordinate your care with your doctor and your physical therapist.
At Network Spine, PT is the treatment of pain, injury, and functional limitation with physical methods such as massage, heat, stretching and strengthening​ rather than through the use of surgery or medication.
Why should I do PT?
PT is a drug-free, non-surgical solution to treat many injuries and to reduce pain. At Network Spine, we believe in providing noninvasive care first to encourage your body to heal naturally. Physical therapy is often used in conjunction, osteopathy, medical, and other interventional strategies to optimize outcomes.
What does physical therapy cost?
Depending on your insurance coverage, most insurances cover the cost, or a portion, of your appointment. Learn more about our insurance participation.
How does osteopathic manipulation differ from physical therapy?
Osteopathic manipulation is a hands-on technique led by osteopathic physicians, a doctor of osteopathic medicine, to diagnose, treat, and prevent illness or injury. DOs perform osteopathic manipulation, while PTs perform physical therapy. Osteopathic therapies are usually combined with PT to achieve optimal results for pain relief. Physical therapists can help you evaluate and improve strength, flexibility, and motion during a variety of exercises.
How can physical therapy help me?
The goal of PT is to reactivate dormant muscles and muscle firing patterns which are causing incorrect biomechanical firing patterns. Through movement, stretching, and manipulation, therapy seeks to restore flexibility and mobility in areas of the body with pain, discomfort, or stiffness.
The role of the physical therapists is to guide you during your appointment, introducing specific exercises and stretches and techniques that are targeted and focused on your individual concerns, and get you back to moving and functioning correctly.
How long is the PT appointment?
You may have an initial consultation and evaluation that can be up to an hour. The appointment is always done in a one on one setting to get a personalized evaluation. Our PT will evaluate range of motion, strength, mobility, and balance.
How can I prepare for physical therapy?
Please wear or bring comfortable or loose condition. Your physical therapist may ask you to do specific stretches to optimize your response at home. Depending on the severity of your condition, you may be asked to go to PT up to 3 times per week for several months.  It is important to designate the time in and out of the appointments required to put you on a path for the best possible recovery.
How will regular PT affect my condition?
Physical therapy may improve your symptoms, but it may not eliminate your chronic pain altogether. PT should be used in combination with a healthy lifestyle, including light to moderate exercise, and healthy eating to obtain your best health. Pain and injury can be complex. Physical therapy does not address every factor that contributes to pain but we additionally have onsite medical doctors that can address areas that PT cannot.
Request A Consultation Today