Board Certified, New York City Based, Osteopath Specializing in Spine, Pain and Sports Medicine
Dr. Yasha Magyar of Network Spine serves patients who live in and around the New York City, New York area. Dr. Magyar provides state-of-the-art interventional spine and sports medicine services to patients not just in New York but in other states and internationally as well. Dr. Magyar is Board Certified in physical medicine, rehabilitation. He is also Board Certified in Pain Medicine. The doctor and his staff offer state-of-the-art diagnostics as well as treatment plans that include the latest technological advancements. He is fellowship-trained in both minimally invasive spinal procedures and pain management. The doctor has written and illustrated several articles and publications concerning his areas of expertise.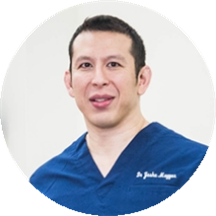 Philosophy
"At Network Spine our philosophy is to integrate multiple disciplines. Integrated Spine, Pain, and Sports Medicine with drug-free, non-surgical solutions are always considered as the first course of treatment."
New York City Trained and Manhattan Based Osteopath
Dr. Magyar graduated with honors in his doctorate in osteopathic medicine from the New York Institute of Technology, New York College of Osteopathic Medicine. He completed his internship at St. Vincent's Midtown Hospital, and his residency in physical medicine and rehabilitation at Nassau University Medical Center, where he served as chief resident.
Dr. Magyar completed a specialized fellowship in pain management and minimally invasive spinal procedures at Performance Spine & Sports Physicians in Pennsylvania. Dr. Magyar continues to pursue his education so he can provide his patients with the highest quality of medical care possible.
Brazilian Jiu-Jitsu
Dr. Magyar embodies the lifestyle he designs treatments for. A former personal trainer and black belt in Brazilian Jiu-Jitsu, Dr. Magyar has first hand experience in understanding the human body's abilities and limitations.
Dr. Magyar's personal and medical philosophy are deeply intertwined allowing him, and the team at Network Spine, to provide a unique level of care built in experience and medical expertise.
Request A Consultation Today