Board Certified, New York City Based, Osteopath Specializing in Spine, Pain and Sports Medicine
The latest insights into human health tell us the body has a capacity for healing; to be a healthy, harmonious whole. We strive to optimize results by augmenting the body's natural healing mechanisms in conjunction with osteopathic treatment methods to achieve long-lasting and effective results.
Integrated Spine, Pain, and Sports Medicine
The interconnectedness of the body helps explain why pain is such a complex thing. That's why, when managing pain, our team considers so many different factors. Each patient's injury experience is unique. The way each individual regulates stress is personal. Nutrition, diet, and exercise – all differ from one person to the next, and all play a vital role in each patient's quality of life and individual path to better health.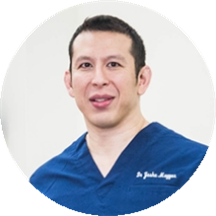 Philosophy
"At Network Spine our philosophy is to integrate multiple disciplines. Integrated Spine, Pain, and Sports Medicine with drug-free, non-surgical solutions are always considered as the first course of treatment."
Treating Pain
We treat a variety of pain and injuries. Our multidisciplinary approach allows us to understand the foundational cause of your pain, develop a customized program to treat it, and get you back to the life you want.
Common types of injuries and pain we treat include:
Some treatments and techniques we provide:
Request A Consultation Today